ESXi host has critical error message:
In the Hardware Health section you see:
This is because the System event log is full, this has no impact on the corresponding blade, it's just that new logs are not being logged because it is full.
To resolve this issue you need to clear the logs in the CIMC for the corresponding blade through the web browser.
How to clear the logs:
Within CIMC navigate to the Blade Service Profile
On the "General" tab select the "Associated Server" link (Equipment)
Now select the tab "SEL Logs"
At the right bottom corner click the "Clear" button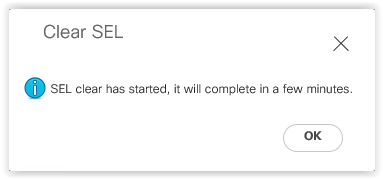 Alternatively you can make a policy to avoid this from happening by backing up the log files on a (remote) log file destination after which the logs can be cleared.
This is achieved in the "Equipment" section under "Policies" > "SEL Polices".